Skip to Content
About North Star Metal Recycling in Vancouver, BC
Serving Metro Vancouver & the Lower Mainland Since 1950
North Star Metal Recycling is a leading provider of scrap metal recycling services in Vancouver, BC, and the Lower Mainland. We are proud members of the Recycling Council of British Columbia (RCBC) and the Canadian Association of Recycling Industries (CARI). In business since 1950, we have enjoyed longevity in our industry due to our state-of-the-art facilities and exceptional customer service. We understand how essential our business is to the local economy and environment. Scrap metal recycling operations such as ours help divert hazardous chemicals and materials away from our local landfills, resulting in cleaner water to drink and healthier air to breathe. We are proud of the success we have achieved and look forward to making other improvements to our operations in the future. We are all in this together.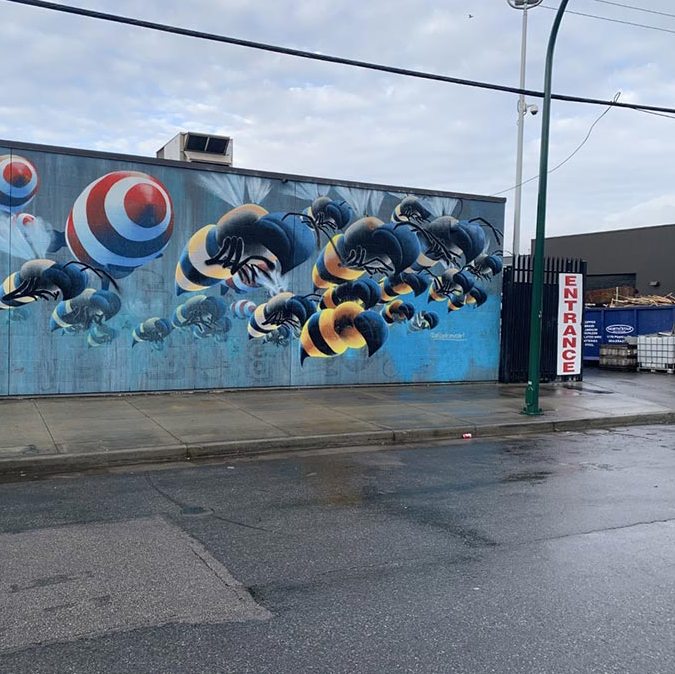 How We Evolved into a Full-Service Metal Recycling Facility
North Star Metal Salvage began operations at its Powell Street location in 1950. Originally, our company started out by buying old marine scrap. Over the years, North Star Metal Salvage grew and evolved into a full-service, non-ferrous metal recycling facility. In January of 2001, under the direction of Harold Folk and Phil Watson, our company was renamed North Star Metal Recycling to bring attention to the benefits of the metal recycling process. Since then, North Star has been steadily growing, due in part to our loyal customer base won over by our personalized customer service and competitive pricing.
Over the past two decades, our Powell Street facility has seen many changes, most notably when the City of Vancouver completed the Powell Street upgrade project. North Star Metal Recycling is family owned. Our operations have been expanded across the Lower Mainland. The addition of a trucking fleet has allowed us to provide countless companies with many different recycling solutions.
What's Accepted at Our State-of-the-Art Recycling Facility
Are you wondering what's acceptable to bring to our metal recycling facility? We recycle several kinds of metals, including copper & brass, aluminum & steel. Our facility also accepts the following items, which are weighed and paid out on a per-pound basis according to fair market value:
Appliances
Household scrap metal
Demolition scrap metal
Industrial scrap metal
Batteries
Radiators
Vehicle rims
Electric motors
Wiring

BX cables and wires
Phone cables
Equipment wires
Speaker cables
Home appliance wires
Coaxial cables
Ethernet cables
Power cords
Items we do not accept at our recycling facility include televisions, computers, vehicles, bicycles, and appliances and cooling units containing Freon gas. Please reach out to our staff for more information or browse our frequently asked questions.
Why Choose North Star Metal Recycling Over Our Competitors?
North Star Metal Recycling has emerged as a leading scrap metal recycling service in the Vancouver area for several reasons. Our state-of-the-art recycling facility features well-maintained equipment and easy pull-through access for our customers' convenience. We have forklifts and dump bins available to make it easier for customers to unload their materials, as well as a trucking fleet to assist in transporting materials to our facility according to our availability. Everything is weighed using our 30-foot, 50,000-pound digital truck scale and 5,000-pound digital platform scale. Scrap metal and copper prices are determined on a per-pound basis using the current fair market values. We are proud to do our small part in a very large chain to limit the waste of the earth's precious resources.
Contact Us Today with Any Questions, Comments, or Concerns
Appointments are not required at North Star Metal Recycling. However, you may contact us today with any recycling questions or concerns or to request a quote. We serve customers from across the Lower Mainland, including North and West Vancouver, Richmond, Coquitlam, Burnaby, Squamish, and Whistler. In addition to recycling, we also sell steel flat bar, fencing units, steel and cast-iron pipe, chain, and much more. Our inventory constantly rotates, so be sure to check back with us often if there's something specific you need!
We Buy and Sell Metal and Much More