Skip to Content
Contact North Star Recycling in Metro Vancouver
North Star Metal Recycling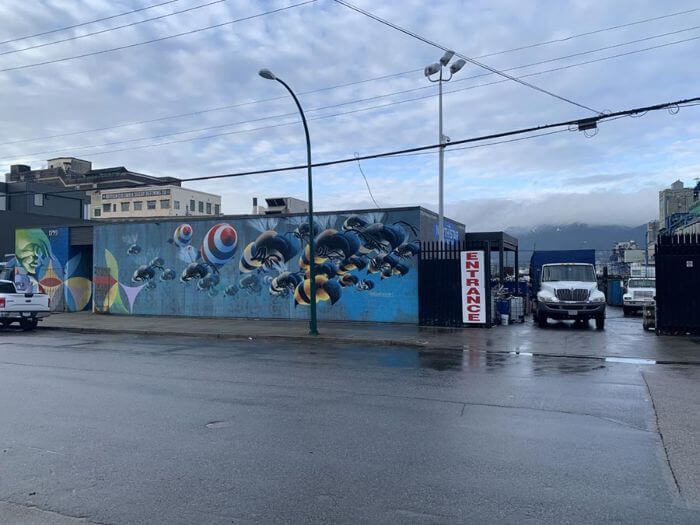 Address
1159 Franklin St.
Vancouver, BC V6A 1J3
Phone: 604-254-2734
Fax: 604-569-1205
admin@northstarmetalrecycling.com
afolk@northstarmetalrecycling.com
Hours of Operation
Monday – Friday: 7:30 AM – 4:30 PM
Saturday: 8:30 AM – 2:00 PM
North Star Metal Recycling Would Love to Hear from You
North Star Metal Recycling has been Metro Vancouver's trusted choice for metal recycling, purchasing, and sales since 1950. We purchase ferrous and non-ferrous metals, wiring, commercial and industrial metal waste, appliances, batteries, and more. We also sell steel and cast-iron pipe, steel flat bar, fencing units, angle iron, chain, and much more. Our inventory is always in flux, and we often acquire a wide range of items, including everything from jewelry-making equipment to industrial-sized stainless-steel sinks. Purchasing items from us reduces pollution and the need to mine new metals from the earth's limited supply. It's also among the most affordable ways to purchase steel and metal machinery for your operation. As the Lower Mainland's leader in metal recycling, we buy, sort, and sell thousands of pounds of metal every day. You won't find a larger selection anywhere. Ask our team for help locating items!
What Are the Advantages of Metal Recycling Services?
Metal recycling services help put money in your pocket for old, unused, or unwanted items while keeping them out of our local landfills. This results in numerous economic and environmental advantages over continuing to mine for new raw materials. Our planet has limited precious resources, meaning once they are gone, they are gone forever. However, many metals can be reused in various applications, reducing the amount of energy needed to manufacture new metals. North Star Metal Recycling is proud to play a significant role in reducing the waste of natural resources in Vancouver and many surrounding areas. As members of the Recycling Council of British Columbia (RCBC) and the Canadian Association of Recycling Industries (CARI), we take our responsibilities seriously. Learn more interesting facts about metal recycling in our informative fact sheet and frequently asked questions.
Why Should You Partner with Our Metal Recycling Company?
You can feel good about partnering with our metal recycling company to make a difference in our local communities. Based in Vancouver, we serve the metal recycling needs of customers from across the Lower Mainland, including Burnaby, Coquitlam, Whistler, Squamish, and Richmond. We offer the best metal and copper prices in our area based on current fair market values, which fluctuate daily. Everything is weighed on a precise digital scale in front of you for complete transparency. We pay top dollar for everything from aluminum, brass, copper, steel, and stainless steel to batteries, appliances, electrical wiring and cables, and demolition scrap metal. Put money in your pocket and keep waste out of our local landfills when you visit our well-respected scrap metal recycling company today.
Contact Us Via Phone or Our Online Form to Request a Quote
At North Star Metal Recycling, our goal is to provide our metal recycling services in such a way that it leaves our customers 100% satisfied. That's why we have developed our processes to be as straightforward, fast, and efficient as possible. To learn more about our metal recycling company in Vancouver, please don't hesitate to give us a call or fill out our online form to request a quote!