Skip to Content
Expert Stainless Steel Recycling Service in Vancouver
Stainless Steel Recycling Made Easy
North Star Metal Recycling services include stainless steel recycling. Since 1950, our capable staff and streamlined recycling process have ensured an efficient experience for our commercial and residential customers. Our facility includes a 30-foot digital truck scale, a 5,000-pound digital platform scale, forklifts, and dump bins that make it easy for you to unload your materials. If you need assistance, our knowledgeable team will be available to answer questions and help unload your vehicle. If you don't have the ability to visit our drive-through location, we also offer pickup services to take any recyclables off your hands. Call or fill out our contact form to learn more.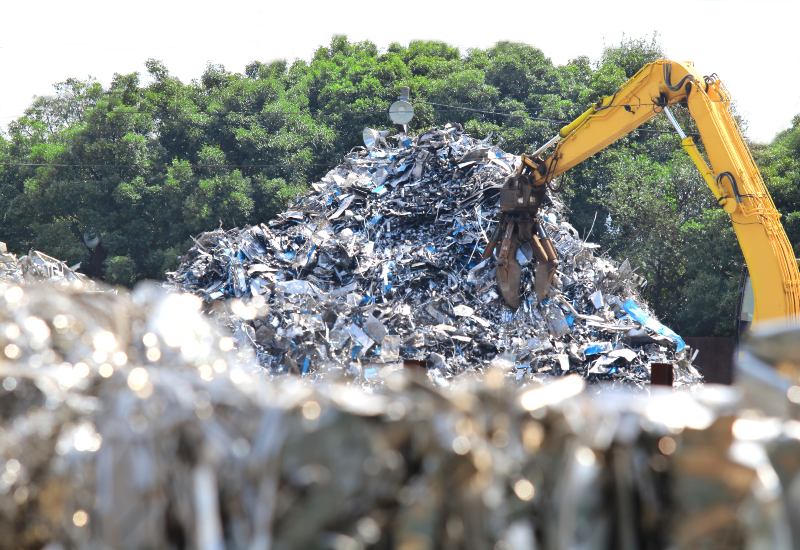 What Is Stainless Steel Recycling?
Stainless steel is a corrosion-resistant alloy made of iron, chromium, nickel, and molybdenum. These elements are extremely valuable and easy to extract from stainless steel products without any risk to their quality. Since stainless steel is non-degradable, it is 100% recyclable and cannot be damaged during the recycling process. In fact, about 60% of all stainless-steel products are made from previously recycled steel.
Common stainless-steel items include:
Kitchen accessories, cutlery, and cookware
Cookers, grills, and sinks
Finishing elements for refrigerators, freezers, countertops, and dishwashers
Our dedicated team members are available to help with any questions or concerns you may have about recycling your stainless-steel products. Get in touch with us to learn more about the value of your recyclable stainless steel.
Benefits of Stainless-Steel Recycling
Stainless steel is incredibly sustainable, and recycling it is a great way to contribute to conservation efforts. Recycling stainless steel conserves energy by reusing materials that would otherwise be mined in nature, additionally reducing greenhouse gas emissions that would be produced during the mining process. Recycling stainless steel is also a great way to minimize waste and keep valuable minerals out of landfills.
In addition to these environmental benefits, stainless steel is also hygienic, easy to maintain, and highly durable. A study by the Scrap Metal Recycling Institute found that nearly half a million jobs have been created through the scrap metal recycling industry. At North Star Metal Recycling, we take pride in the fact that our work benefits our community and the environment at large.
The Process of Stainless-Steel Recycling
Once we receive your stainless-steel items, we use a digital scale to calculate a price-per-pound. We do this right in front of you for a transparent transaction. We strive to keep our prices fair and pay according to stainless steel's current market value.
Once your stainless steel has been processed, we strip, chop, or cut down the steel into scraps. By breaking down the steel into smaller pieces, we make the melting and purification process easier. We use a process known as electrolysis to ensure separation and that the steel is free from contaminants. The steel is then smelted and poured into molds to be reformed into a new product.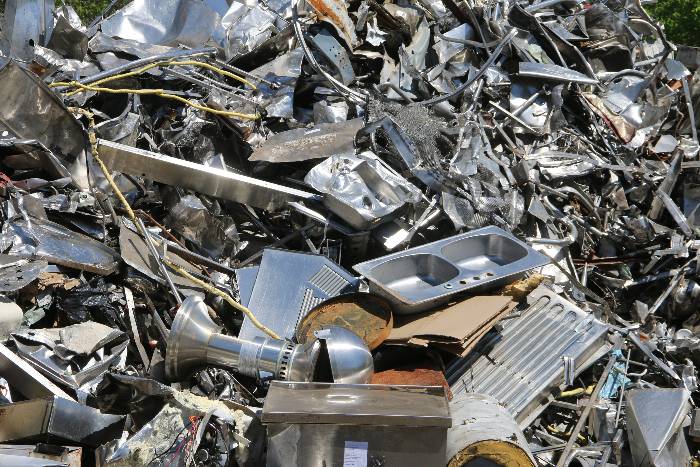 Why Choose North Star Metal Recycling
At North Star Metal Recycling, our mission is to make steel recycling in Vancouver as easy as possible. We've been offering high-quality customer service and a state-of-the-art recycling center for more than 70 years. We are members of the Recycling Council of British Columbia (RCBC) and the Canadian Association of Recycling Industries (CARI). From reliable pick-up services to excellent customer service, our team is available to address all your needs, questions, and concerns. With your help, we seek to keep the environment clean and boost our local economy.
Contact North Star Metal Recycling Today
We are conveniently located between Powell Street and Franklin Street for easy pull-through access. We are open Monday through Friday from 7:30am to 4:30pm, and Saturday from 8:30am to 2pm. If you can't make it to us, we'll come to you. For more information, fill out our contact form or call one of our team members today!
We Buy and Sell Metal and Much More